Our young shot putter upcoming start Bob Bertemes from Luxembourg have had an amazing season so far. He has improved his personal record and national record already 5 times this winter. On Saturday, Bob competed in Vienna (meet homepage) and had a superb meet, where he achieved 1st position with 20.29m. This result is 27cm more than his previous record achieved a week ago and gives him 16th position at the current world season list. Bob series in Vienna – 19.49m, 19.55m, 20.29m, 19.99m, x, 20.02m. Second was Jan Marcell with also a Personal Best of 20.25m. Congratulations to Bob and his coach. We are really happy for you!
EUROPEAN SHOT PUT CONFERENCE 2019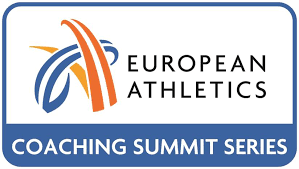 8th-10th November 2019 in Tallinn, Estonia.

Held under European Athletics Coaching Summit Series label in cooperation with Estonian Athletic Association (EKJL).

Download Conference flyer here.