Registration
CONFERENCE PACKAGE INCLUDES:
2 nights at 4* Spa Hotel (double room occupancy, Friday until Sunday)
Spa and sauna access during the stay
All dinners and lunches (buffet selection) + refreshments between the lectures
3 days of world class shot put lectures
Price
Early bird* price for the conference is 500 euros
Single room extra charge is 100 euros for 2 nights
Conference fee without accommodation is 400 euros
*Early bird price is guaranteed for the first 100 registrants.
FOR REGISTRATION, PLEASE FILL THE FOLLOWING FORM HERE (Google Forms will open in a separate window)
After submitting the form, we will get in touch with you via email (within 2 working days). If you need an invoice, please remember to add your organisation name as well in the registration form.
Additional information
Tallinn Airport is located near the city center. So we advise to use a taxi, Uber or Taxify to get to the hotel. Average cost for the 5km ride is 5-8 euros. Transport on Saturday from hotel to the training hall is included in the package.
EUROPEAN SHOT PUT CONFERENCE 2019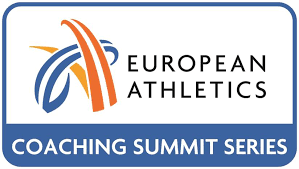 8th-10th November 2019 in Tallinn, Estonia.

Held under European Athletics Coaching Summit Series label in cooperation with Estonian Athletic Association (EKJL).

Download Conference flyer here.