Program
European Shot Put Conference 2019 is focused both on rotational and glide technique and we have the best experts and lecturers from all over the world to cover these topics. The program involves a combination of lecture sessions and practical skills development on the track and in the weight room.
FRIDAY 8th November
16:00 Opening of the conference
16:05 Gerd Kanter, Raul Rebane "Building a Champion"
17:00 Break
17:15 Dale Stevenson "Technical Training of Tom Walsh" +q&a
18:45 Break
19:00 Shaun Pickering "Bio-mechanical Analysis and Statistics"
20:00 Dinner
21:00 Free discussion with the presenters at the bar
SATURDAY 9th November
08:30 Bus from hotel to Training Hall
9:00 Wilko Schaa "Practical Glide Session with David Storl"
10:00 Break
10:15 Vésteinn Hafsteinsson "Practical Rotational Session with Fanny Roos"
11:15 Break
11:30 Dale Stevenson "Strength Training of Tom Walsh"
12:30 Lunch
13:00 Wilko Schaa "Strength Training of David Storl"
14:00 End of Practical Sessions
14:15 Bus from Training Hall to Hotel
14:30 SPA Break 1,5h
16:00 Vésteinn Hafsteinsson "Women Rotational Technical Theory" +q&a
17:15 Break
17:30 Jean Pierre Egger "The training of Legends "Werner Günthör and Valerie Adams" +q&a
19:00 Dinner
20.00 Test Your Throwing Knowledge… Table Quiz
20:30 Panel Discussion
21:30 Free discussion with the presenters at the bar
SUNDAY 10th November
10:00 Wilko Schaa "Theory and practise of Glide Technique"
11:00 Break
11:15 Dale Stevenson "Planning of Training: Tom Walsh"
12:30 Lunch
13:00 Wilko Schaa "Planning of Training: David Storl"
14:00 End of conference


Please, note that the programme is subject to change, and will be updated continuously up to the conference.
HIGHLIGHTS
COACH OF GLIDE WORLD CHAMPION
Wilko Schaa will give insights to the training system of David Storl. They will have 2 practical sessions and 2 theoretical sessions.
COACH OF ROTATIONAL WORLD CHAMPION
Dale Stevenson will come from down under to Estonia and show the secrets behind the success of Tom Walsh!
COACH OF GLIDE OLYMPIC CHAMPION
Throwing legend Jean-Pierre Egger will share his story behind the successful careers of his athletes Valarie Adams and Werner Günthör.
EUROPEAN SHOT PUT CONFERENCE 2019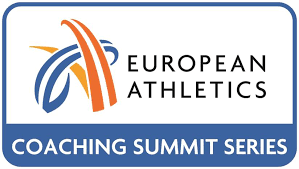 8th-10th November 2019 in Tallinn, Estonia.

Held under European Athletics Coaching Summit Series label in cooperation with Estonian Athletic Association (EKJL).

Download Conference flyer here.