Global Throwing Management young shot putter Bob Bertemes competed today in Stockholm at Raka Spåret and won the meet with an outstanding new National Record for Luxembourg – 19.70m. His previous PB was throws last week 19.47m. 19.70m gives Bob 21st position at the current world season list. Congratulations to Bob! Second at the meet was also GT Management athlete Arttu Kangas, who improved his season best to 19.35m today and third was Mesud Pezer with 19.19m (just 18cm from his PB). Full results from here. All 3 throwers are born 1993 or later and will compete this summer in Tallinn at U23 European Championships.
2 young Global Throwing Management shot putters have opened their indoor season 2015. Bob Bertemes from Luxembourg improved his national record by 2cm (previous record set in December 2014) to 19.47m in a meet held in Kirchberg on January 24th. Bob has already improved his record by 36cm during season 2015. Another thrower, Arttu Kangas from Finland opened season in Nastola few days ago with 19.31m. It is just 25cm from his indoor best from last season. 4 Global Throwing Management shot putters will compete in Stockholm on 31st of January at Raka Spåret 2015: 1. Arttu Kangas PB 19.74m 2. Bob Bertemes PB 19.47m 3. Mesud Pezer PB 19.37m 4. Daniel Stahl PB 19.17m Bob, Arttu and Mesud are all medal candidates for U23 European Championships held in Tallinn this summer (currently ranked no 1, no 3 and no 4). More information from the competition homepage
EUROPEAN SHOT PUT CONFERENCE 2019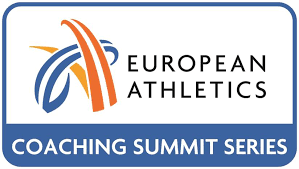 8th-10th November 2019 in Tallinn, Estonia.

Held under European Athletics Coaching Summit Series label in cooperation with Estonian Athletic Association (EKJL).