Last year it was a breakthrough at the WC in Beijing where he got 5th with 64.73m. This time it was more like a proof and an everyday thing somehow. Daniel Ståhl has established himself as one of the best discus throwers in the world. Yesterday he got 5th in the EC in Amsterdam in a strong field of discus throwers and threw 64.77m. Daniel's spontaneous reaction after the meet was that "it was ok but I can do so much more", yes I think we all could see that, he can do much more. I see it that if that is the case, well then it is pretty good to be 5th in Europe and still could have done much more. Then we have something to look forward to. Daniel had two throws over 62m yesterday and two throws over 64m and two fouls. After the second throw it was not really a question about not being in the top 8 rather if he could grab one of the medals. He was 50 cm away this time and last year he was 45 cm away. It is better to be close than not and he should be happy with […]

Finnish discus thrower Sanna Kämäräinen opened her outdoor season at European Winter Cup Throwing in Leiria Portugal. Sanna had a great meet, where she improved her personal best in second round to 61.07m. That also qualifies her to the World Championships held in Bejing this August. What a great start for the season, congratulations to Sanna and her coach Anssi!

Global Throwing Management has been on a training camp in Leiria Portugal for a week now. Great training, good facilities and ok weather – all that comes to a conclusion this weekend at European Winter Cup Throwing. Athletes participating the meet from Global Throwing Management: Men Shot Put – Mesud Pezer 19.37m, Leif Arrhenius 20.50m, Zane Duquemin 19.42m and Bob Bertemes 20.56m. Discus Throw – Sanna Kämäräinen 60.94m and Leif Arrhenius 64.46m. Hammer Throw – Mark Dry 74.82m Good luck to you guys and throw far! We will upload videos and ictures from the meet ASAP after the meet. Some pictures from the training camp watch from here and here. You can follow the meet at EAA page and also live streaming by Vinco.
EUROPEAN SHOT PUT CONFERENCE 2019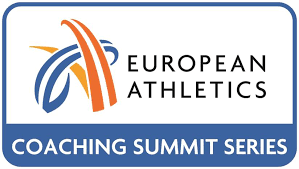 8th-10th November 2019 in Tallinn, Estonia.

Held under European Athletics Coaching Summit Series label in cooperation with Estonian Athletic Association (EKJL).

Download Conference flyer here.